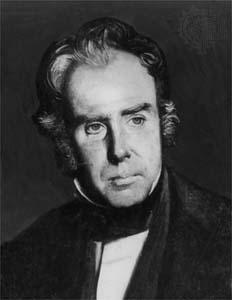 Works by William Carleton (in print):           Traits and Stories of the Irish Peasantry, Volumes 1 and 2, with a preface by Barbara Hayley, Gerrards Cross (1990) Inside the Margins: A Caleton Reader, selected and edited by Tess Hurson, Lagan Press (1992) Fardorougha the Miser, with an introduction by Benedict Kiely, Appletree Press (1992) William Carleton, The Autobiography, with a foreword by Benedict Kelly, White Row Press (1996).
Until a few years ago most of Carleton's works were out of print but today all of the short stories and novels can be bought cheaply in facsimile paperback editions at www.amazon.com. These are being produced by digital publishers such as Elibron Classics, www.elibron.com and Biblio Bazaar, www.bibliobazaar.com
Works by William Carleton (online libraries) All of William Carleton's published works can be found online, in both plain text and as illustrated facsimiles, at Project Gutenberg, (http://www.gutenberg.org/wiki/Main_Page). and as free eBooks at http://manybooks.net/authors/carleton.html.
Studies of William Carleton (in print) Benedict Kiely, Poor Scholar: A Study of William Carleton 1794 – 1669 (1948), Re-issued by Wolfhound Press in 1997 John Montague, 'William Carleton: The Fiery Gift' (1952) in John Montague:
The Figure in the Cave and Other Essays, edited by Antoinette Quinn, Lillliput (1989) John Cronin, 'William Carleton: The Black Prophet (1847)' in The Anglo-Irish
Novel Volume One: the Nineteenth Century, Appletree Press (1980) Barry Sloan, The Pioneers of Anglo-Irish Fiction 1800-1850, Gerrards Cross (1986) Norman Vance, 'The Literatures of Victorian Ireland: William Carleton and Thomas
 D'Arcy Mc Gee' in Irish Literature: A Social History, (Blackell, 1990, revised edition 1999) Julian Moynahan, 'William Carleton (1794-1869): The Native Informer' in
Anglo-Irish: The Literary Imagination in a Hyphenated Culture, Princeton (1995) Brian Donnelly, 'William Carleton: Novelist of the People' in Tyrone: History and
 Society, edited by Charles Dillon and Henry A. Jefferies, in Geography Publications (2000) Declan Kiberd, 'Confronting Famine: Carleton's Peasantry' in Irish Classics, Granta Books (2000) Roy Foster, 'Square Built Power and Fiery Shorthand: Yeats, Carleton and the Irish
Nineteenth Century' in The Irish Story: Telling Tales and Making It Up in Ireland,
 Allen Lane (2001) David Krause, William Carleton The Novelist, His Carnival and Pastoral World of Tragic Comedy, University Press of America (2001) William Carleton, The Authentic Voice, edited and produced by Gordon Brand and Sam Craig, Gerrards Cross (2006).