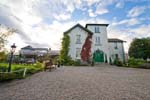 ---
PRICING
Friday 15 September – Saturday 16 September:
all lectures and discussions at Corick House Hotel:
2 Days: £85.00 (£78.00 concession) includes lunch
1 Day: £48.00 (£44.00 concession) includes lunch
Morning / Afternoon session: £18.00 (Lunch not included)
Single Event £9.00 (£7.00 concession)
SUNDAY 17th SEPTEMBER
A Day Out in Carleton Country & beyond … Coach Tour led by Jack Johnston and Pat Montague. Tea/coffee before departure from Corick House 10:30am. Returning to Clogher by 5:30pm.
Visiting sites associated with William Carleton, Rose Kavanagh, Archbishop John Hughes, Robert Bratton, Benedict Kiely and John Montague.
Lunch in Kelly's Inn, Garvaghy, at 1:30pm included in tour price £25.
Booking advisable: please email wcarletonsociety@gmail.com
*********************
CONCERT: An Evening of Music and Song – in St Patrick's Church, Clogher
Admission: £7.00/ £5.00 concession
Featuring Eilis Lavelle, harpist; David Bell, guitarist and singer; Caroline Jones, soprano; Gail Evans, piano; Clogher Valley WI Choir.
---
ACCOMMODATION
Hotel and Guest House accommodation may be arranged through
Ranfurly House Arts and Visitors Centre, tel. +44 (0)28 8772 8600
or email ranfurlyhousereception@dungannon.gov.uk or at
Corick Country House Hotel, 20 Corick Road, Clogher, Co Tyrone  BT76 0BZ
tel. +44 (0)28 8554 8216 or email reservations@corickcountryhouse.com
Local guesthouses:-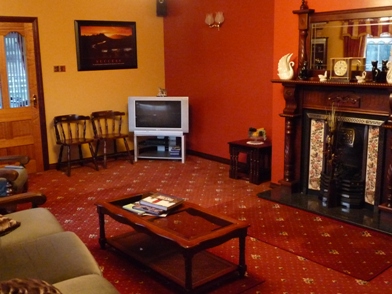 Glenvar Guest House,
111 Tullyvar Road,
Aughnacloy,
Co. Tyrone
BT69 6BL   Tel: +44 (0)28 8555 7062 or (048) from Republic of Ireland
Email: glenvar.guesthouse@btopenworld.com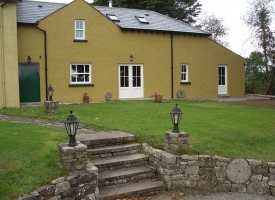 The Homecoming Barn  Self Catering
Ratory
Clogher
Co. Tyrone BT76 0UT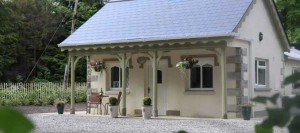 Blessingbourne Estate Self-catering Apartments:
Blessingbourne Estate,
Fivemiletown,
Co. Tyrone,
BT75 0QS
Tel: +44 (0)28 8952 1188 or (048) from Republic
Cavanakirk Country Cottage:
22 Aughentaine Road,
Clogher,
Co. Tyrone,
BT76 0UY
Tel: +44 (0) 28 8554 8617 or (048) from Republic
Email: berylboyd@hotmail.com
Killyliss Lodge:
Killyliss Rd, Camgart
Clabby
Co Fermanagh  BT75 0SZ
Tel: +44 (0)28 8952 2817 or (048) from Republic
e: killylisslodge@btinternet.com
Four Seasons Hotel
Coolshannagh
Monaghan
Tel: +353 47 81888
e: info@4seasonshotel.ie
Castle Leslie, Glaslough
Tel: +353 47 88100  e: info@castleleslie.com
An Teach Ban  Bed & Breakfast
Main St
Emyvale
Tel: +353 47 87198
e: anteachban@eircom.net
Grangeview House Bed & Breakfast
Mullinderg
Emyvale
Tel: +353 47 87358
e: maureenttreanor@eircom.net
Grove Lodge  Self-Catering
Anketell Grove
Emyvale
Tel: +353 47 85700
e: laurence.c@clerkinfinancial.com
Sliabh Beagh Mountain Lodges Self-Catering
Knockatallon
Tel: +353 47 89997
e: mullen@eircom.net
Sliabh Beagh Hotel
Knockatallon
Tel: +353 47 89014
e: knockatallon@eircom.net
Westenra Arms Hotel
The Diamond
Monaghan
Tel: +353 47 74400
e: info@westenrahotel.com
Hillgrove Hotel
Old Armagh Road
Monaghan
Tel: +353 47 81288
e: reservations@hillgrovehotel.com