Friday 15th September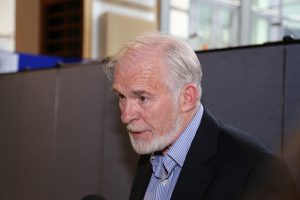 Ian McElhinney was born in Belfast in 1948 and educated at BRA and Friends' School Lisburn. After studying sociology and politics in Scotland and the United States he began a career in acting in 1978. He is well-known for his work in the theatre, on film and in television, including The Truth Commissioner, in which he played the part of a retired RUC detective.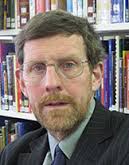 Brian Lambkin is founding Director of the Mellon Centre for Migration Studies at the Ulster-American Folk Park in Omagh, and past Chairman of the Association of European Migration Institutions 2002–11. Dr Lambkin co-wrote with Paddy Fitzgerald Migration in Irish History, 1607–2007 (Palsgrave Macmillan 2008). He is a a former Principal of Lagan College, Belfast.

Ciaran McKeown is a journalist, peace activist and was a founding member of the Peace People in 1976 along with Mairead Corrigan and Betty Williams at the height of the troubles.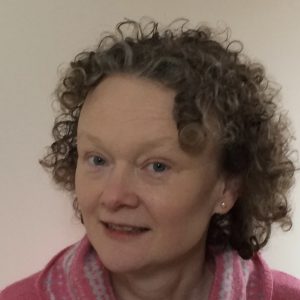 Mary Montague is a niece of the late John Montague. Having worked as a secondary school teacher for fifteen years she is currently a creative writing facilitator and tutor at the Crescent Arts Centre and Stranmillis College, Belfast. The author of two poetry collections, Tribe (Dedalus Press 2008) and Black Wolf on a White Plain (Summer Palace Press 2001), her work has been widely published in Ireland, the UK and North America, and has been translated into French, Russian and Italian. Her poems have also been published in many anthologies and she makes a welcome return this year to the William Carleton Summer School.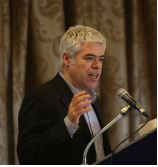 Anthony Soares is Deputy Director at the Centre for Cross Border Studies, Armagh where he is responsible for research and policy.  Founder and Co-Director of the Postcolonial Research Forum at Queen's University, he was also the Lecturer in Portuguese Studies. He has recently been concerned with identity formation at the "borders", particularly in the context of the island of Ireland, but also in the wider European context.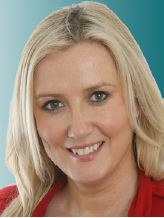 Allison Morris began her reporting career more than 15 years ago, working in the weekly newspaper industry. She joined The Irish News in 2007 and since then has gone on to collect several awards for her work. They include: NUJ journalist of the year 2010, Society of Editors news journalist of the year 2011 and CIPR columnist of the year 2014. Allison is a regular columnist for The Irish News.

Eamonn McCann is a trades unionist, Socialist, journalist and political columnist.  Born in the city of Derry, he is an incisive voice in the political world.
Patrick Mulroe from Emyvale is a teacher and has a doctorate in Politics. Living and working in the border area, he has an extensive knowledge of all aspects of border life. He is author of "Bombs, Bullets, and the Border ~ Policing Ireland's Frontier: Irish Security Policy, 1969–1978″ (Irish Academic Press 2017).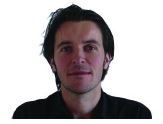 Garrett Carr, map-maker and writer, was born in Donegal in 1975. He has previously published three Young Adult novels. A lecturer in Creative Writing at Queen's University, he lives in Belfast with his family.  His The Rule of the Land: Walking Ireland's Border is recently published.
---
Saturday 16th September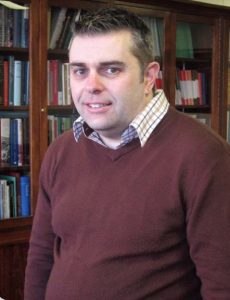 Dr Daragh Curran completed his PhD thesis in 2010 in NUI Maynooth on the subject of the Protestant community in County Tyrone, 1836-42. Since then he has taught as an occasional lecturer and tutor in NUI Maynooth and at UCD. In 2014 Four Courts Press published his book 'The Protestant Community in Ulster 1825-45'. Currently he is researching the Famine in Ulster with a view to publishing a book on the effect this catastrophe had on the newly revived Orange Order.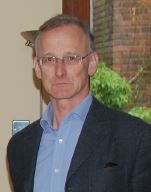 Aidan Fee is a former Director of the William Carleton Summer School. He is a member of the editorial board of The Bell, journal of the Stewartstown Local History Society, and Honorary Secretary of the society. His current preoccupation is nineteenth-century east Tyrone in the years following Catholic Emancipation.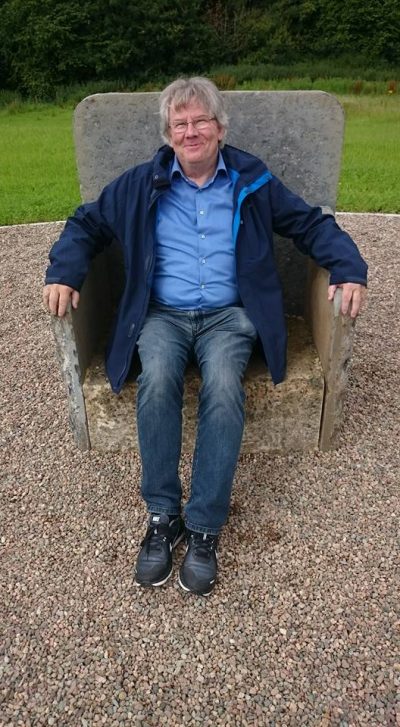 Noel Monahan is a poet from Granard, Co. Longford who has been a supporter of the summer school from its early years and is a patron of the William Carleton Society. He is the author of three collections of poetry, Opposite Walls (1991), Snowfire (1995), and the critically acclaimed Curse of the Birds (2001), all from Salmon Books. He won the PJ O'Connor Award in 2001 for a radio play, Broken Cups. Noel's work has also appeared in The Irish Times, The Sunday Tribune, Books Ireland, Poetry Australia, Paterson Literary Review, USA and many more outlets. He is co-editor of Windows Publications and has published five Authors & Artists Introduction Series.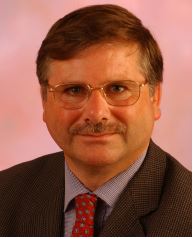 Professor Mark Bailey MRIA is Emeritus Director of the Armagh Observatory. Following an undergraduate degree in Physics at Cambridge and a Masters at the University of Sussex, he obtained a PhD in Astronomy at the University of Edinburgh in 1978 with a thesis on the evolution of active galactic nuclei, subsequently working at the Universities of Cambridge, Sussex, Manchester and Liverpool John Moores.  He is the author, co-author or editor of nearly a hundred scientific papers and several books.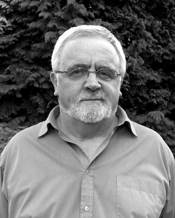 Liam Foley is a retired school principal whose association with the Summer School extends to its earliest days. He has produced dramatised readings of many of Carleton's stories throughout the years, enlisting the thespian skills of his colleagues on the Committee. These artistes shelter under the catch-all designation of 'The Carleton Players'.
---
Sunday 17th September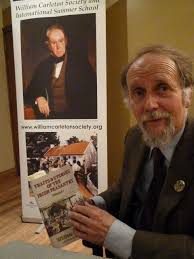 Jack Johnston from Clogher will be the main guide along with Pat Montague for the coach tour of Carleton country. Jack has been involved in teaching, writing and publishing local history for over forty years and has worked over much of Ulster and North Connacht. His publications include chapters in the Tyrone and Fermanagh volumes of the History and Society series (ed. by W Nolan). His local history publications cover titles in Tyrone, Monaghan, Cavan, Fermanagh and Sligo. He is a former trustee of the Ulster Folk and Transport Museum and was secretary of Clogher Historical Society for 18 years. He is a former Director of the Summer School and is currently President of the William Carleton Society.
An Evening of Music and Song in St Patrick's Church, Clogher 7:30pm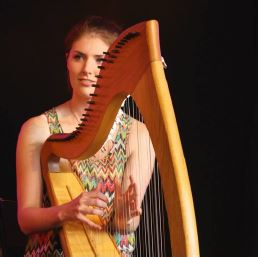 Harp player and teacher Eilís Lavelle has won All-Ireland Fleadh titles, the Oireachtas and the O'Carolan Cup at the ESB Feis Cheoil. She completed a Masters in Music at Queen's University in Belfast in 2014 and is currently undertaking a PhD in music, focusing on old harp collections and music from the 1800s. Eilís has premiered contemporary works by Linda Buckley (RTÉ's resident composer in 2012), with the RTÉ Concert Orchestra and has performed in the O2, Dublin as part of the Notre Dame Gathering alongside Noel Eccles.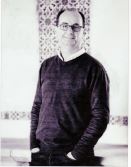 David J Bell is a native of Lisburn and began playing guitar at Primary school. Over the years he has shared the stage with many well-known musicians and toured throughout the UK. He is looking forward to sharing his songs about life, love and history at the William Carleton Summer School.

Caroline Jones, from Mid-Ulster, graduated in 2011 from the University of Ulster, Magee with BMus (Hons). Caroline commenced singing lessons with soprano Marie O'Sullivan.  During her university years Caroline studied under the tuition of counter tenor Mark Chambers and was a member of the University of Ulster Choir and Chamber Choir.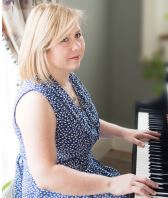 Gail Evans is accompanist for the various choirs that make up Belfast Philharmonic Society. She is also accompanist for the Ulster University Choir, the National Youth Choir of Scotland and Northern Ireland Opera. She performs regularly in masterclasses and workshops and has had the privilege of working with some internationally renowned musicians such as Sir James Galway, Mary King, Iain Burnside and Paul Farrington.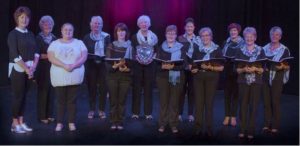 Clogher Valley WI Choir under the direction of their conductor Siobhan O'Neill, and accompanied by pianist Roisin McCurry.