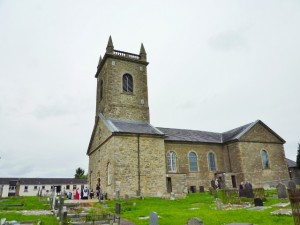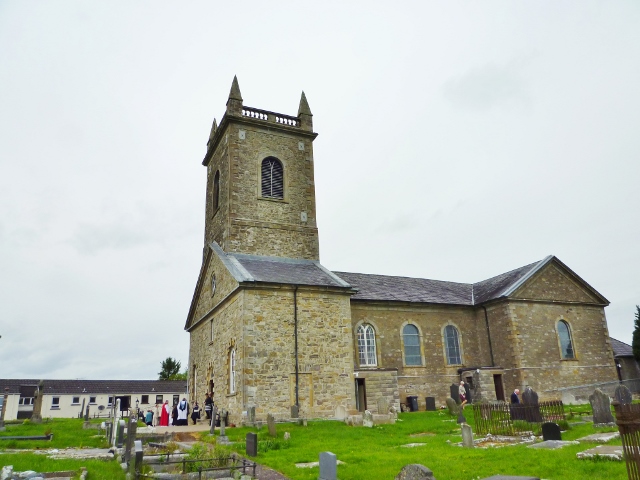 25th WILLIAM CARLETON SUMMER SCHOOL
SUNDAY 31 July
7:30 pm  – CONCERT –  St McCartan's Cathedral, Clogher, Co Tyrone – "Sing, Sweet Harp"
Recital by Gemma Prince (Soprano and Harpist) featuring the Melodies of Thomas Moore, contemporary of William Carleton.
Admission £5.
---
MONDAY 1st AUGUST
11:00 am – at Corick House Hotel, Clogher. Official opening of the 25th William Carleton Society International Summer School.
11:30 am – Keynote Address by historian, novelist and Carleton Scholar Owen Dudley Edwards – 'Carleton & the Easter Rising'
2:15 pm – 'Commemoration' – an address by Archbishop Michael Jackson
3:45 pm – 'Seamus Heaney's Debt to Carleton' Dr Tess Maginnis QUB
4:45 pm – 'Carleton's Weird Wedding' – Frank McHugh
EVENING ENTERTAINMENT
8:00 pm – The Valley Hotel, Fivemiletown. The Murley Brass Ensemble plus The Swing Gals.
Admission £5.
---
TUESDAY 2nd AUGUST
10:30 am – 'Carleton's Dialect' – Seamas Mac Annaidh
11:30 am – 'The Fight for Carleton's Pension' – Michael Fisher
2:00 pm – 'The Battle of The Somme' – Kevin Myers
4:00 pm – 'Larry McFarland's Wake' – a dramatised reading of Carleton's short story, devised by Liam Foley and presented by the Carleton Players.
EVENING ENTERTAINMENT
The Valley Hotel, Fivemiletown
7:00 pm – The Bloomfield String Quartet
7:30 pm – 'Home Made Food with Traditional Produce' – a Cook with Norah demonstration by Norah Brown of Grange Lodge.
---
WEDNESDAY 3rd AUGUST
11:00 am – Panel discussion on 'Commemoration – Time to Forget?'  Panel members with interesting points of view.  Participants invited include: Kevin Myers, Joan Carson, Denis Bradley and Bernadette McAliskey: Brian Walker QUB (Chair).  Audience involvement welcome!
2:00 pm – 2:40 pm – Poet Noel Monahan (Patron of the Summer School) – 'Poetry in the Shadowlands of Fields' – a look at the work of Colum, Kavanagh and Montague'.
3:00 pm – 3:40 pm – Moya Cannon the acclaimed poet and member of Aosdána reads from her work.
4:00 pm – 'A look back at 25 years of the Summer School' with Jack Johnston
EVENING EVENT
Exhibition, music, wine and cheese – and a scavenger hunt.  At Clogher (Old) Primary School, newly refurbished as a community facility. More details to follow …
---
THURSDAY 4th AUGUST
Starting from Corick House Hotel – timetable details to follow.
A coach tour led by Michael Fisher:  'A trip from Carleton's surroundings of interest to those of Heaney'.  Including a visit to the recently-opened Seamus Heaney Centre at Bellaghy.
---