2011 Programme Details


THEMES AND FOCUSES:
Carleton's Dublin
Hedge Schools and Education
Carleton and Secret Societies
Creative Writing

MONDAY AUGUST 1st
Except where stated, all events will take place at
Corick House Hotel, Clogher.
www.corickcountryhouse.com

Morning:
11am Opening of summer school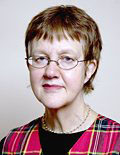 Keynote address:
Professor Jacqueline Hill on William Carleton's Dublin.
Jacqueline Hill is Professor of History at NUI Maynooth. She has contributed articles to a number of academic publications such as Irish Historical Studies and has worked as Principal Investigator for Irish History Online (www.irishhistoryonline.ie). She has edited a number of books, including A New History of Ireland vii: Ireland 1921-1984 (2003). Dr Hill's essays have appeared in numerous journals, many of them dealing with Dublin of the 17th, 18th and 19th Century. Her discussion of 'Religion, trade and politics in Dublin, 1798-1848', appeared in Cities and Merchants 1500-1900 (TCD 1986). She has also written about the decline of the Protestant ascendancy,1800-1930, in the Encyclopedia of Irish History and Culture (2004).
history.nuim.ie/staff/hilljacqueline

Afternoon: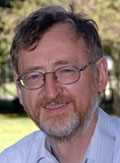 Iggy McGovern (poet)
Iggy McGovern was born in Coleraine and is Associate Professor of Physics at Trinity College Dublin. He is also a poet and his work has appeared widely in both journal and anthology formats, as well as in the "Poetry in Motion" series on DART trains in Dublin. A regular contributor to "Sunday Miscellany" on RTÉ radio, Iggy's awards include the Ireland Chair of Poetry Bursary and the Hennessy Literary Award for Poetry. A first collection in 2005, The King of Suburbia, received the inaugural Glen Dimplex New Writers Award for Poetry. A second collection, Safe House, was published last year by Dedalus Press.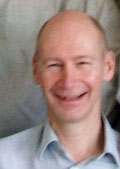 Peter Carr (author) on "The Night of the Big Wind". www.whiterowpress.com/bigwind.htm
Peter Carr is author of The Most Unpretending of Places and The Night of the Big Wind. His most recent works, Portavo: an Irish townland and its peoples (parts one and two), have been described as 'a masterpiece', 'a spellbinder', 'a benchmark for excellence', and 'an Irish Montaillou'. The two volumes follow the fortunes of a single Irish townland (near Bangor, County Down) from 400,000,000 years ago to the present, adroitly interweaving its geography, geology, history, archaeology, folklore and traditions. They also tell the story of the townland's long-time owners, the enigmatic Ker family, who arrived in Ireland as fugitives from justice in the wake of the murder of Rizzio, favourite of Mary Queen of Scots, rose to become one of the richest landowning families in Ireland, then spectacularly collapsed, amidst suicide, incest, alcoholism and madness. Portavo II covering the period from the famine to the present was published in November 2005 by White Row Press, of which he is a founder. It was nominated for the Wolfson history prize.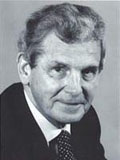 Maurice Harmon reading poems from his latest collection celebrating his 80th birthday, When Love is not Enough
(published June 2010).
www.salmonpoetry.com/details.php?ID=201&a=107
Maurice Harmon is a patron of the William Carleton summer school. He is a former Professor of Anglo-Irish Literature at University College Dublin. He is a distinguished critic, biographer, editor, literary historian, and poet. Born in Balbriggan, Co. Dublin, he was educated at UCD and Harvard, teaching at Lewis Clarke College in Portland, Oregon, then Notre Dame, followed by a return to the English department at UCD. He has edited No Author Better Served. The Correspondence between Samuel Beckett and Alan Schneider (1998) and has translated the medieval Irish compendium of stories and poems The Colloquy of the Old Men (2001). He has written studies of several Irish writers, including Seán O'Faoláin, Austin Clarke, and Thomas Kinsella and edited the ground-breaking anthology Irish Poetry After Yeats. His Selected Essays (2006) contains articles on William Carleton, Mary Lavin, John Montague, and contemporary Irish poetry. A study of Thomas Kinsella as poet and translator, Thomas Kinsella. Designing for the Exact Needs, was published in March, 2008. His other poetry collections include The Last Regatta (2000), The Doll with Two Backs and other poems (2004) and The Mischievous Boy and other poems (2008).

Evening:
Reception at Fardross Country Park,
Fivemiletown Road, Clogher, 8pm.
Wine & locally produced cheese (Fivemiletown Creamery & Augher Co-op) with musical accompaniment by members of Murley Silver Band.
Map and directions: tinyurl.com/64uzumc