WILLIAM CARLETON AND HIS NEIGHBOURS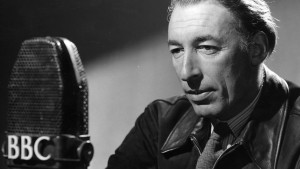 by Sam Hanna Bell
There is a tradition that the people of Carleton's Country, the mountainous district between south Tyrone and Monaghan, were descendants of the Firbolgs or Bag-Carriers, driven there by their Celtic conquerors. In this district, in the townland of Prillisk, between Clogher and Knockmany, William Carleton was born in 1794. It can happen, when discussing a writer and his work, that little is added to our evaluation to mention when and where he was born. We see him only faintly, if at all, a journeyman labouring behind his heroes, his heroines, his villains. But William Carleton of Prillisk in the County Tyrone steps out from the pages of his own tales. He is Jemmy McEvoy the Poor Scholar travelling hopefully towards Maynooth, he is Denis O'Shaüghnessy hurrying homeward from Maynooth, to wed "the cream of his affections", Susy Connor, he is Shane Fadh, who before the eyes of his sweetheart, could out-dance, out-throw, out-speed all his rivals in the glades of Althadhawan Wood.
From this vanished forest Carleton leads .out his neighbours, remembering and setting down every quirk and turn of their steps. He is the inexhaustibly well-informed legend-and-customs-officer of the baggage of sorrow and joy the Bag-carriers humped through their lives. He was born among their cabins and travelled with them to their christenings and funerals, their weddings and wakes, their places of merriment and of pilgrimage. And, above all, his father was a brimming well of folk-tale and legend and Carleton drew prodigally on him. In later years he could boast that neither Petrie nor Ferguson nor O'Donovan nor any other antiquary had anything to teach the writer who had spent his childhood among the neighbours who tumble from the pages of his books. Throughout his stories there are many examples of Carleton's indebtedness to the tradition that he learnt around hearthstones in the Clogher Valley.
A few years ago there appeared in Béaloideas*, the Journal of the Folklore of Ireland Society, a group of Tyrone folktales contributed by the late J. B. Arthurs of Queen's University. One of these stories, Jack and the Black Horse, was taken down in 1908 from a Tyrone storyteller, Owen Bradley of Carrickmore.* In the course of the life-and-death pursuit in this story the Black Horse (a bewitched Prince) advises the hero: " 'Jack,' he says, 'look in my right ear now and see do you see anything in it.'  'I see a drop of water in it,' says Jack.        'Throw it behind you,' says the Black Horse, ' and wish for an ocean behind you and a plain road before you.'
*Béaloideas, 19 (1949), 53-63.
(Reproduced from Summer School Handbook 2004)