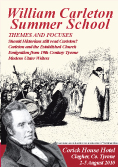 THEMES
The themes of the 2010 Summer School were: Will Modern Historians still read Carleton?; Emigration from 19th Century Tyrone; Carleton and the Established Church; and Modern Ulster Writers.
Contributors 2010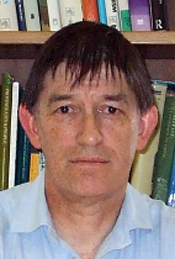 Sean Connolly: Professor of Irish History at Queen's University, Belfast; previously taught at the University of Ulster and worked as an archivist in the Public Record Office of Ireland; editor of the Irish Economic and Social History journal; principal publications include, as editor, 'The Oxford Companion to Irish History', and, as author, 'Religion canada goose outlet, Law and Power: the Making of Protestant Ireland 1660-1760', 'Priests and People in pre-Famine Ireland 1780-1845', 'Religion and Society in Nineteenth Century Ireland' and 'Contested Island: Ireland 1460-1630'.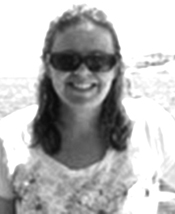 Clíona Ó Gallchoir: Teaches at University College Cork; research interests include Irish women's writing; Irish and British 18th and 19th century writing; post-colonial writing and children's literature; author of 'Maria Edgeworth: Women,Enlightenment and Nation'; published essays include 'Orphans, Upstarts and Aristocrats: Ireland and the Idyll of Adoption in The Work of Madame de Genlis' in Ireland Abroad: Politics and Professions in the Nineteenth Century.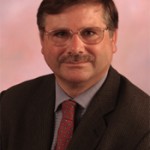 Mark Bailey: Director of the Armagh Observatory; taught at the Universities of Cambridge, Sussex, and Liverpool, currently Vice President of the Royal Astronomical Society; publications include numerous articles and papers in scientific journals including those published on behalf of the Royal Astronomical Society; author of 'Tracing the Heritage of the City of Armagh and Monaghan County.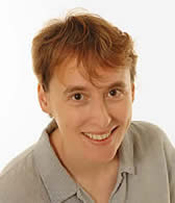 Emer Nolan: Teaches at the National University of Ireland, Maynooth; research interests include nineteenth and twentieth century Irish writing, modernism, and literary/cultural theory; author of 'James Joyce and Nationalism, Catholic Emancipations: Irish Fiction from Thomas Moore to James Joyce'; editor of 'Thomas Moore: The Memoirs of Captain Rock'; contributions to journals including The British Journal for Eighteenth-century Studies, Éire-Ireland and Field Day Review.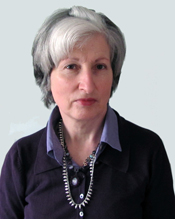 Linde Lunney: Editorial Secretary, since 1983 of the Royal Irish Academy's monumental nine volume 'Dictionary of Irish Biography'; contributed to over 550 entries to that work; research interests include genealogy, the history of emigration from Ulster, eighteenth century science canada goose outlet, and eighteenth and nineteenth century Ulster poetry, particularly the work of the Ulster-Scots weaver poets.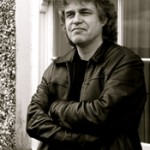 Damian Gorman: Writer; his work has received awards as diverse as A Better Ireland Award and an MBE; a Golden Harp and four Peacock awards; a BAFTA and a major Individual Artist Award from the Arts Council;
In 1994 he was founding director of the charity An Crann [The Tree] which worked to "Help people tell, and hear, the stories of the Troubles", through the arts.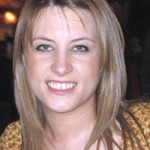 Emma Heatherington: Author of 'Crazy for You', 'Playing the Field' and 'Beyond Sin'. 'The Truth Between' and Behind The Scenes are to be published soon; scriptwriter/arts facilitator for Beam Creative Network; writes educational drama pieces and films; Project Manager of Imagine Action: a children's theatre and sports programme.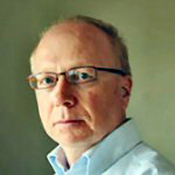 David Park: Novelist, teacher; author of 'Oranges from Spain', 'The Healing', 'The Rye Man', 'Stone Kingdoms', 'The Big Snow', 'Swallowing the Sun' and 'The Truth Commissioner'; has received many prestigious awards including The Authors' Club First Novel Award, Bass Ireland Arts Award for Literature, The Christopher Ewart-Biggs Award and the American Ireland Fund Literary Award for his contribution to Irish Literature.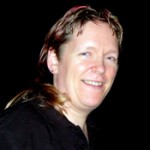 Kate Sutcliffe: related to the Barnett family at Ballagh, Clogher; she is a Software Development Engineer who writes poetry; other intrests include poetry as theatre, and performance, children's poetry and writing, and humour and nonsense.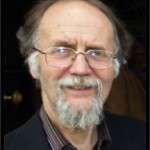 Jack Johnston: Historian; Director of the William Carleton Summer School; editor of The Spark; A local History Review; published and edited and taught local history over much of south Ulster and north Connacht; editor of Studies in Local History: Co. Monaghan; other publications include chapters in Tyrone History and Society and Fermanagh History and Society; Chairman of the Ulster Local History Trust.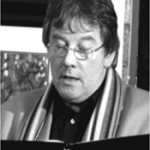 Noel Monahan: Poet, dramatist and former teacher; poetry collections are 'Opposite Walls', 'Snowfire', 'Curse of the Birds' and 'The Funeral Game' and his plays include 'Half a Vegetable' – based on the writings of Patrick Kavanagh and 'Broken Cups' which won the P.J. Ó Connor R.T.E. radio drama award.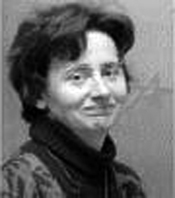 Ruth Illingworth: Lecturer at the National University of Ireland, Maynooth; writer, broadcaster and tour guide; Chair of the Mullingar Historical and Archaeological Society and President of the Westmeath Historical and Archaeological Society; author of Mullingar: History and Guide and contributor to Mullingar: Essays on the History of a Midlands Town.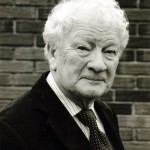 Alan Acheson: Historian: specializes in church history; author of A History of the Church of Ireland, 1691-2001; currently researching the life of Bishop Jebb of Limerick; now retired, he was previously Headmaster of Portora and later of the King's School canada goose sale, Parramatta, NSW, Australia; his memoirs Why the Whistle Went were published in 2009.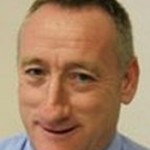 Paddy Fitzgerald: Formerly Assistant Curator for Emigration History at the Ulster-American Folk Park, Omagh; since, 1998 is Lecturer and Development Officer at the Centre for Migration Studies, Omagh; lectures in Irish Migration Studies at Queen's University, Belfast; publications include, with Brian Lambkin, 'Migration in Irish History cheap canada goose, 1607-2007'.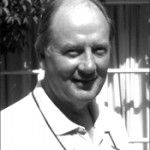 Gordon Brand:  Summer School           Committee       member; lecturers on writers including Patrick MacGill, Oscar Wilde, William Allingham and Anthony Trollope; editor of 'William Carleton: The Authentic Voice'.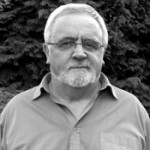 Liam Foley: Summer School Committee member; has rewritten Carleton's long short story 'The Midnight Mass' as a radio play for ten characters – it will be performed as part of the open-ended discussion on Thursday afternoon.
Owen Dudley Edwards: Honorary Fellow and former Reader in History at the University of Edinburgh; broadcaster and writer; Honorary Director of the William Carleton Summer School since 1995; published studies of Oscar Wilde, Conan Doyle, P.G. Wodehouse, James Connolly, Burke and Hare and Eamon de Valera; published British Children's Literature and the Second World War; editor of '1916: Easter Rising', 'Conor Cruise O'Brien Introduces Ireland' and 'Scotland, Europe and the American Revolution'; contributed essays to a range of publications including Scotland and Ulster and Fickle Man: Robert Burns in the Twenty-first Century.